What is Predicta Football?
Predicta Football is the 1st science-based talent identification tool for the predictive recruitment of players. It allows young footballers to obtain an estimate of their potential to succeed at the professional level. The talent identification tool is based on the assessment of carefully selected psychological and cognitive skills that have been shown to predict future performance in adolescent players. Predicta Football assessments are a great opportunity to showcase your talent and your potential to catch scouts' and coaches' interest and get recruited. Used in combination with your iSportsAnalysis video-based profile, this is currently the most powerful and complete tool on the market to showcase your talent.
What is behind Predicta Football assessments?
Predicta Football is based on rigorous behavioural science. To create our tool, we gathered the most recent and reliable findings to relate players' psychological and mental skills to their performance. The studies used to assess the psychological and cognitive skills of over 3,000 adolescent footballers.
These are then compared footballers' careers and performances over time. Basically, success at a professional level can be predicted by psychology. It means that the players who scored higher on some skills were found to be more successful in top professional clubs. They had what it takes to make it to the top.
Predicta Football assesses the same skills to provide an estimate of young players' potential to succeed in the future. This is why our talent identification tool is both powerful and reliable.
Why do athletes need assessing?
Predicta Football assessments allow footballers-to-be to showcase their talent and share it with scouts and professional clubs worldwide. Also, confirmed footballers can use it to identify their mental strengths and weaknesses and address them to make it to the top.
While a video-based software like iSportsAnalysis is crucial to showcase your technical skills, Predicta Football gives insights and clues about which psychological and cognitive skills to work on. This will eventually maximise your chance to perform well and get recruited by professional clubs.
Improve your team's performance
Get insights, get winning
Sign up now and get started
How does Predicta Football assessment work?
Since January 2021, the whole assessment can be taken online. Players are given a password to access their personal space on Predicta Football's website. Accessible from this personal space, assessments consist of questionnaires and cognitive games. The whole assessment process takes less than an hour to be completed.
What would my assessment look like?
What are the advantages of being assessed?
Predicta Football is a quick and efficient way to assess your potential to succeed at a professional level. One of the biggest challenges for talented players is to catch scouts' attention.. Being able to showcase your talent online, whether it is through game videos or assessment reports, unlocks many possibilities as it provides you with access to virtually any scout on Earth. We know that scouts can sometimes be reluctant to recruit players because of the limited timespan available to evaluate their personality and behaviour. With Predicta Football, scouts obtain accurate insights about players' mental strengths and weaknesses. This allows them to make more accurate judgments about players' potential and desirability.
Predicta Football has been developed to allow adolescents who reach maturity after others to showcase features that are all too often inaccessible to scouts: long-term psychological and cognitive skills.
Finally, Predicta Football assessments, along with iSportsAnalysis, reduce professional football clubs' uncertainty when recruiting players. This means that clubs will eventually feel safer taking a chance on you because they know your psychological skills and technical skills altogether. Scouts' work is made easier and this increases your chance to catch their interest.
What if my assessment is "lower" than I anticipated?
Not every player belongs to the top 5% of their age category. If your potential estimate is lower than expected, do not panic. That doesn't mean that you cannot make it to the top. It only means that, at this point in your career, you can still substantially improve by adjusting some aspects of your daily behaviour and psychology.
Please see your Predicta Football assessment as an opportunity to identify your mental strengths and weaknesses and to address them in the future. Future performance and talent is affected by many factors. Psychological skills being one of them.
Possessing the right mindset increases your likelihood to make it to the professional level. But psychology is not 100% rocket science. Lacking these skills doesn't mean that you don't stand a chance.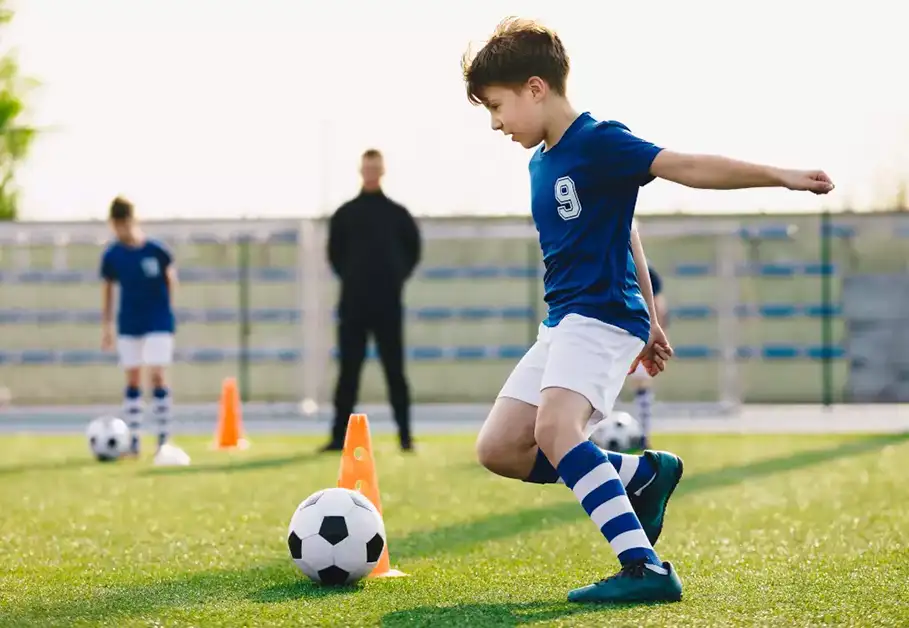 How do I share my assessment with coaches and scouts?
Predicta Football created a platform called THE SCOUTS' CORNER. The scouts' corner is composed of agents and scouts from top professional clubs. These scouts are being regularly sent the results of the players we assess (unless requested otherwise by the player). This means that your potential estimate is going to be seen by many scouts from worldwide clubs. They have access to your contact details in case they want to invite you for a trial.
Also, you can share your results yourself by sending your assessment report to scouts, clubs, academies and universities. This can be done through a link to your assessment report online or by sending the PDF file of your report.
Finally, your Predicta Football assessment report can be added to your iSportsAnalysis profile. This has the benefits of reaching a wide community of scouts and coaches. Also, this makes it easier for them to reach you and assess your talent as iSportsAnalysis is the central platform where all the information about you and your skills are gathered.
How can PREDICTA assessment help with my football career?
Predicta Football's assessment brings about two major benefits for young footballers. On the one hand, it allows you to identify your mental strengths and weaknesses. These are invaluable insights as these mental skills have a direct effect on performance. Working to adjust your psychology and behaviour accordingly will, without a doubt, make you become a better athlete overall.
Also, assessing players' psychology and behaviour is a daunting, if not impossible, task for coaches and scouts. By providing information about your mental skills directly via your profile you make their work easier. It automatically reduces their doubt about your skills and your future performance. Predicta Football assessments are to be used in combinations with assessment of your technical skills, to provide scouts with a complete overview of your potential. Showcasing your mental skills on your profile will eventually give you a head start, compared to others, by catching scouts' attention and interest.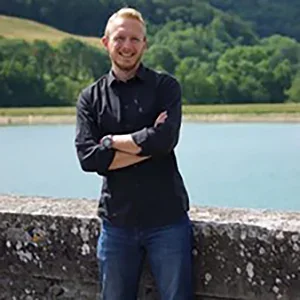 Dr Morgan Parfitt-David
Contributor
Dr Morgan Parfitt-David is a former academic researcher and behavioural sciences expert.
He has led university research in several countries such as France, Canada, Belgium and the UK. Morgan is the CEO of the consultancy company ANALYTICA that he founded. He has created the talent identification tool PREDICTA FOOTBALL, which uses psychometric assessments of young players to predict their likelihood to be successful at a professional level.
Improve your team's performance
Get insights, get winning
Sign up now and get started