Want to get recruited WITHOUT spending $1000's?
 As a player you want to get seen by your selected college coaches. 
In this blog we will answer the "how to get noticed by college coaches" question a lot of players are asking, we will look at what coaches are looking for, how social media has swamped coaches and made scouting harder for them, and how the iSportsAnalysis online Showcase services can help you stand out and give you the competitive edge.
What are coaches looking for?
Experienced coaches see talent and potential immediately, it's not about putting on a show or trying to impress – as a player you can relax and enjoy playing your game, you are not going to fool anyone by trying too hard to make a good impression.
Coaches are looking at how you read your game, how well you communicate with your teammates, your decision making, how well you command your position, and how well you respond to and handle challenges.
It helps if you are competing at an adequate level for the colleges you are trying out for, don't overreach, you don't want to feel or appear out of your league.
And remember, coaches are people too; be nice, be friendly, maintain eye contact when you are talking with them, and most importantly, be you. Like everything in life, it's about the relationship.
As a player you have the ability to have your "best bits" videos uploaded to social media. This can be a great way to build a portfolio of your skills, but with everybody doing the same thing you might not stand out from the crowd.
Coaches can get swamped with "check out my video" requests, and as we have said earlier, what you upload to social media is rarely what coaches are looking for.
They need to see you playing at your best, and they need to see you playing at your worst! Coaches need the whole picture, not only to determine your skills, but also to determine your character.
They are interested in you, how you respond to situations, your communication skills, and if you are a good fit for their college or team.
Your way forward is to be able to offer coaches videos of your games that enable them to choose to watch your different skills, whether they are scoring, passing, attacking, defending etc.
This enables coaches to look at the parts of your video that are important to them, not what you think is important to them!
It also allows them to watch you at any point in the game, which helps them get to know you.
To make things even clearer to the coach, having the ability to draw on your game video and point out where you are on the pitch, describe what you are doing, or what you are about to do, helps to speed up the coaches evaluation of you and your skills in the game.
It also helps to make a good impression – you have taken the time to make things quicker and easier for them.
If you make it simple for the coach, who has limited time and probably hundreds of videos to go through, to look at their chosen clips in your games that can be explained with drawings – do you think that would help get you noticed?
Showcase
Do you want to make recruiting (and being recruited) more effective AND save time?
Sign up and get started.
Want to get recruited? iSportsAnalysis can help!
The iSportsAnalysis online Showcase service helps you do all this and more. We have worked with coaches of all sports to bring you an easy to use, effective way to stand out to your selected college coaches.
iSportsAnalysis Showcase is a unique online remote recruitment solution designed to help players like you get noticed.
Our Showcase services include powerful analysis used by world class organisations like the Scottish Football association, the United Soccer Coaches, professional and semi-professional teams, universities and colleges.
Showcase includes private sharing for players and parents – it's up to you what games you share, who you share them with, and when you share them. 
Also included is our invaluable, interactive review and analysis capability for college coaches who can message players' privately making it very easy to ask questions and make observations.
Showcase is for any sport, on any device, anywhere.
If you are asking "how to get noticed by college coaches" – iSportsAnalysis Showcase can help.
Here's a quick explainer video
The video below shows a quick overview of how Showcase works and how it can help you.
iSportsAnalysis is enhancing the recruitment process through unique, online player analysis and assessment where players can instantly share their analysis clips with chosen college coaches. Here's how it works.
Step 1: You upload your game video to your iSportsAnalysis Showcase account
Step 2: You review, analyze, and 'tag' key aspects of your key performance
Step 3: Chosen coaches can then login and use the interactive viewer to instantly access and review any aspect of your performance
Step 4: Coach can then provide private, interactive online feedback
All access to your Showcases is controlled by you (or your parents), it's private, and a very secure method of sharing your game videos.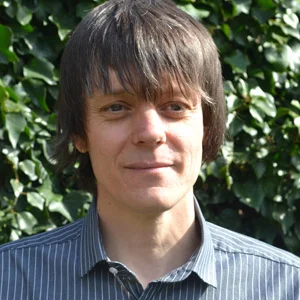 Anadi James Taylor
CEO - iSportsAnalysis Ltd
I am expert in helping sports clubs and universities with their Sports Video Analysis and their GPS Performance Analysis.
I developed iSportsAnalysis.com with top sports scientists, coaches and trainers to help maximise training gains and to optimise the performance of athletes and teams.
I have developed an online system that has helped over 120 universities, private schools and clubs to reach their true sporting potential; whether that has been from them using the online video streaming services, the online sports video analysis or the GPS performance analysis, the results speak for themselves!
We help you win matches!
You can find out more at iSportsAnalysis.com.
Showcase
Do you want to make recruiting (and being recruited) more effective AND save time?
Sign up and get started.