The Importance Of Video Analysis In Hockey
For hockey players of a certain age, there's probably little they've done on ice that hasn't been captured on video.
From parents' cellphone video of those first, wobbly steps on double-runners, to Ultra HD game footage, many players have countless ways to digitally dig themselves. Many are finding, through video analysis, it is better to dig into themselves, using game and purposefully cultivated practice film to improve their games.
Video analysis is a tool worth using and a skill worth developing for any hockey player looking to improve.
Video analysis is only as good as those parsing that footage. Yes, you can learn to self-scout, but at first, you're probably better off reviewing your video with an expert. Beyond reviewing game tape with a coach, there are countless ways to do that.
Depending on the area in which you live, there are services that will video games for you, break down the tape and go over their findings with you. There are services that analyze tape you provide and offer their thoughts. There are apps to help you learn analysis yourself.
And if you're a coach, keep in mind that many younger players live and breathe the sort of technology available in video analysis today. They'll adapt to it quickly, and while you're giving them pointers on hockey skills, they'll probably teach you a few things about maximizing your use of tech.
For players, video analysis can be eye-opening. It can allow you to see a situation, over and over, to recognize what was going on across the whole of the ice rather than from the narrow perspective you had in the moment. That in-the-moment reading of a situation might be skewed, and by reviewing tape, players can see what really happened and let that inform future decisions in similar situations. Of course, there's much more:
Skills: Any individual skill — skating, shooting, stick handling, checking, etc. — can be slowed down and stopped when reviewed on video. The exact moment when form breaks down, or where positioning can be improved, can be easily captured and corrections identified. For example, consider a young skater's posture: Chin too far forward? Too upright? Not only can video freeze that posture, but many apps allow a coach to draw corrections on the screen with
a finger or stylus.
Injury prevention: Poor technique contributes to pain and injury. That technique can be identified, and corrections shown on video. Video analysis can also monitor consistent application of corrected form and identify quickly any tendency to backslide.
Compare and contrast: A player should review previously analyzed video often, comparing it with more recent game footage, to ensure negative habits haven't crept back in. Video should also be compared against the "ideal" — a favorite pro's wrist shot or crossover move, for example — to pick up technical points on which to improve.
Team concepts: Positioning on the power play, when getting back on defence or on a breakaway can all be studied on tape. A player can learn not only where he is supposed to be, but where to expect his teammates to be.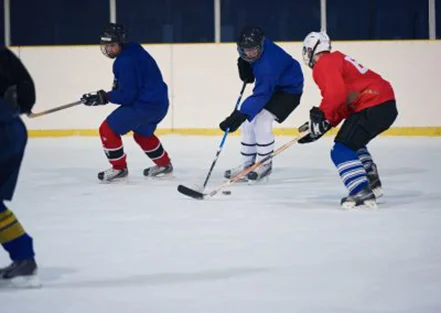 In an era when nearly everyone is walking around with a video camera in their pocket or bag, it would be foolish not to use this game-improvement tool. Advanced metrics derived from tape analysis can reinforce tactics and skills that tend to create success and which should be shelved.
Besides, most of us are visual learners. We'll learn better from seeing ourselves play rather than talking about it.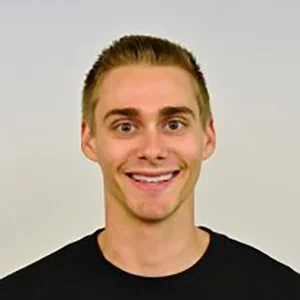 AJ Lee
Contributor
AJ Lee is Marketing Coordinator for Pro Stock Hockey, an online resource for Pro Stock Hockey equipment.
He was born and raised in the southwest suburbs of Chicago, and has been a huge Blackhawks fan his entire life.
AJ picked up his first hockey stick at age 3, and hasn't put it down yet!