As we know sport unites us, and it does so on many different levels.
Coaches and athletes unite in training, team members unite in game plans and strategies, communities and countries unite in support of their team. Sport can create a sense of togetherness that, for a short time, crosses the usual boundaries; fans from differing backgrounds, differing classes and differing cultures gather without a second thought, whole countries come together regardless of political views, wealth or religion.
Dialogues are created: managers direct coaches, coaches instruct athletes, team members communicate on the pitch, fans connect – not only with each other but also with their team possibly expressing a whole range of emotions. This all happens within dialogue and communicates inspiration, connection, bonding, a sense of belonging, a sense of purpose – not just for the players and fans but for funders, managers, coaches and even families.
When we compete in sport we do so with the view of winning, and to win we need to perform to the best of our ability. iSportsAnalysis.com offers a tried and tested way to monitor and improve athlete performances, we offer a tried and tested way to analyse, or tag, matches enabling you to fine tune team performances and we offer a tried and tested way for your athletes and team members to stay in dialogue with each other, coaches and fans deepening the relationships that unite us all.
To see a "whistle stop" tour have a look at iSportsAnalysis.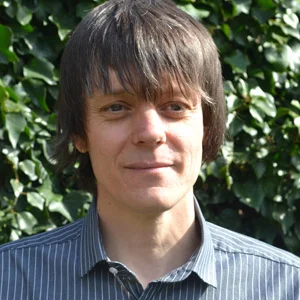 Anadi James Taylor
CEO - iSportsAnalysis Ltd
I am expert in helping sports clubs and universities with their Sports Video Analysis and their GPS Performance Analysis.
I developed iSportsAnalysis.com with top sports scientists, coaches and trainers to help maximise training gains and to optimise the performance of athletes and teams.
I have developed an online system that has helped over 120 universities, private schools and clubs to reach their true sporting potential; whether that has been from them using the online video streaming services, the online sports video analysis or the GPS performance analysis, the results speak for themselves!
We help you win matches!
You can find out more at iSportsAnalysis.com.