How to create highlights of a sports matches and share them
Let's suppose you have recorded a match or a training session and you would like to create highlights and share them with players, coaches, parents, fans etc.
You know it's possible, but how?
There are various methods; some quite complicated and technical requiring videos editing skills… And some that are easy!
One option is to use video editing software. This requires a knowledge of how the software works as well as time to edit the clips you want to highlight. Here is a brief overview of how this is done:
You would start by uploading your footage to your editing software. You would then play your video marking all the points you want to highlight. You can use the markers to edit as you go; this involves deleting the parts of the match you don't want in your highlights. Once you have completed this process for your whole video you will be left with your highlights. Of course you will have to play back your newly edited footage to make sure all the clips join together properly, and if they don't you will have to re-edit parts which can be very time consuming. Once you are happy that your highlights are presentable you the have to "render" or export your video which can take some time depending on your computer and the length of your newly created highlights video.
So let's presume that all of the above went well and you now have a video of your highlights; you are now presented with the "how to" get it to your players, coaches, parents and fans etc.
You can upload your video to a cloud App like Dropbox or Google Drive and share links. If you are a bit more tech savvy you can upload your video to an online storage service and write an HTML page with a video player which you can direct viewers to, and you can upload to YouTube or Vimeo.
As you can see this process can take time and some of these options require you, and your viewers, needing a certain amount of technical "know how".
Online Highlights Video service:
Another, quicker, easier option is to use iSportsAnalysis "Highlights Video" service.
Once you have signed into your Administration dashboard your can use the "Upload Wizard" to upload your footage (it is automatically protected and you can select who has permission to watch your content).
Once your video has been uploaded you can use the "Create Highlights Video" service to create the clips you would like your viewers to watch. It is as easy as clicking a "Start Highlight" button to set the start of a highlight, and clicking "Stop Highlight" to set the end time as your match video plays.
If you want to edit the start or end times of your clips it is easy as dragging, extending or shrinking the clips in a timeline with your mouse.
When you are happy that your highlights are playing well you click "Save" and then click "Sent Highlights". Your chosen viewers will receive and email with simple instructions detailing how to sign in and watch your clips. Your clips are always available and you can edit and update them easily at any time.
Improve your team's performance
Get insights, get winning
Sign up now and get started
Match tagging and performance analysis software:
If you use match tagging or performance analysis software, like iSportsAnalysis or SportsCode for example, you can use the "Highlights Video" functionality to email your viewers clips from your analysis. Once your analysis is complete it takes less than 2 minutes to email your selected clips to your audiences! It doesn't get any easier than that!
Using iSportsAnalysis you can grant access to coaches, players, in fact anyone you want to. They can create highlights of their choice and email them to their friends and family etc.
If you would like to know more please click "Highlights Video" and please do try our 30 day trial.
Thank you for reading, I hope this has been of some help.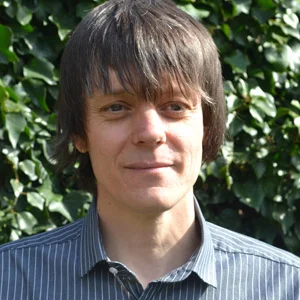 Anadi James Taylor
CEO - iSportsAnalysis Ltd
I am expert in helping sports clubs and universities with their Sports Video Analysis and their GPS Performance Analysis.
I developed iSportsAnalysis.com with top sports scientists, coaches and trainers to help maximise training gains and to optimise the performance of athletes and teams.
I have developed an online system that has helped over 120 universities, private schools and clubs to reach their true sporting potential; whether that has been from them using the online video streaming services, the online sports video analysis or the GPS performance analysis, the results speak for themselves!
We help you win matches!
You can find out more at iSportsAnalysis.com.