How can Coaches Corner help you motivate your team?
You need to debrief your team and review how they played in their last match; maybe you want to compare tactics from previous matches to show how well the training is going? The problem? It is not always easy to gather your players for a post-match chat.
Having worked closely with sports clubs, rugby and football societies, private schools, colleges and universities, iSportsAnalysis have developed the perfect solution.
Coaches Corner enables you to communicate with your coaches, players and referees online, regardless of their location.
All messages posted by coaches, players and referees are in real-time; they can also be read and replied to at later dates making Coaches Corner a great way to review team performances, motivate players and assess the effectiveness of training.
Public and private messages
Posted messages can be set as public or private enabling you to coach and motivate your team, as well communicate personally with individuals.
Private messages are displayed in a different colour making it easy for team members to engage with their coach, or other players on a one to one basis. Private messages can be emailed to the recipient should you want to notify the recipient that you have posted them a message.
Messages are synchronised to specific events in the match video
All messages are synchronised to events in your match. An example of this might be comments made about a scrum. All messages posted at the time the scrum happened are synchronised to that point in your match video, making messages relevant to the events in your match.
Messages are displayed in timelines making it easy to jump from one message to another and to re-play them.
Coaches Corner provides multiple speed selection for the match video playing back, so you and your athletes can slow match events making it easier to understand game-plans, strategies and engage with comments.
Improve your team's performance
Get insights, get winning
Sign up now and get started
Look back at messages in previous matches
Posted messages are available at all times (to those who have permission to sign in and engage with them!).
Coaches, players and referees can switch between matches and the comments made, making it very easy to compare game-plans, review training plans and to analyse and understand team strengths and weaknesses.
Create playlists and bookmark them for your team
As a coach it is likely you would want to focus on specific events in your team's match. If your match has been analysed using our "Performance Analysis" service, or if you have uploaded analysis files from other systems (Sports Code, Nac Sport, Dartfish etc.), you can create playlists of events that happened in your match and bookmark them for your team to engage with.
An example of this might be a playlist of home or away trys, or attempts at scoring goals. You can create as many playlists and bookmarks as you need, all bookmarks are available for team members to play back and engage with.
Easy to see who has commented and when
All posted messages are placed in a timeline making it very easy to see who has posted. You can play messages from individual coaches and players.
Online real-time communication
All messages are in real-time; players and coaches can review their matches, online and at the same time regardless of their location.
Coaches Corner works on all devices; computers, laptops, tablets and smart phones.
Players who are familiar with online messaging services will be immediately familiar with our system.
Online team performance analysis and match reviewing system
Whether you want to analyse team performances, assess players or referees, Coaches Corner is a tried and tested service. iSportsAnalysis have worked closely with sports clubs, rugby and football societies, private schools, colleges and universities to bring you the tools you need to optimise player, referee and team performances.
Who is Coaches Corner for?
Coaches Corner is being used to great effect by sports clubs, rugby and football societies, private schools, colleges and universities.
You can sign up for a commitment free 30 day trial of our Performance Analysis and Coaches Corner, it would be great to hear your thoughts and comments.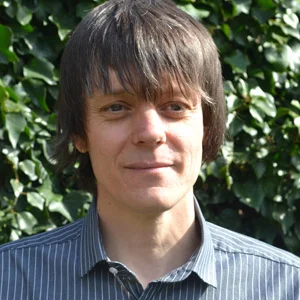 Anadi James Taylor
CEO - iSportsAnalysis Ltd
I am expert in helping sports clubs and universities with their Sports Video Analysis and their GPS Performance Analysis.
I developed iSportsAnalysis.com with top sports scientists, coaches and trainers to help maximise training gains and to optimise the performance of athletes and teams.
I have developed an online system that has helped over 120 universities, private schools and clubs to reach their true sporting potential; whether that has been from them using the online video streaming services, the online sports video analysis or the GPS performance analysis, the results speak for themselves!
We help you win matches!
You can find out more at iSportsAnalysis.com.