How to do video analysis for a sports team
Introduction
Sports Video Analysis has become something of a buzz word. Coaches and sports scientists talk about tagging matches, team and player optimisation, stats reports and enhancing performances.
It has become obvious that the benefits of Sports Video Analysis are worth the investment of time.
The question is, how do we analyse our team and player performances?
Choosing your platform
There are many platforms, or software's, you can use to analyse your sports matches. Some you have to install: Sports Code, NacSport and Dartfish, and some are online: iSportsAnalysis, Hudl, the list goes on.
We will use iSportsAnalysis which is completely compatible with Sports Code, NacSports and Dartfish.
If you don't have an iSportsAnalysis account your can sign up for a free trial here: iSportsAnalysis Free Trial
Uploading your match
Sign into your iSportsAnalysis administration dashboard.
In the left navigation you have a "Quick Links" option. Once you have clicked this you will see a "Create Session Wizard" option.
This is a quick and easy way to upload your video. The time it takes for your video to fully upload depends on your internet speed, if you have a fast connection a 90 minute game can upload in 10 minutes.
Once your video has uploaded the wizard will create a "Session" which can be shared with your players and coaches. Your newly created session can be viewed and engaged with; players and coaches can comment on parts of the game and you can begin your process of "tagging" your match.
What is "Tagging"?
Tagging your match involves watching your match video and using a "Code Window" to mark events that happen in your match.
For example, you might tag attempts on goals, if the attempts are successful or not, and you might tag the players involved.
You can define what you want to tag in your match by creating your own code window. You can also use one of the many code windows provided by iSportsAnalysis.
What is a "Code Window"?
A code window is a set of buttons which represent events that can be tagged in a match. Different code windows are used for different sports as the events in each sport differ. In football you might refer to goals, in rugby you might refer to trys etc.
Depending on your level of expertise you have the option to build code windows that reflect your coaching needs. An example of this might be that when tagging a football match, you might want to focus on areas of attack. Therefore your code window will be made up of buttons which define your areas of attack: distances from the goal, attempts from the left, center and right of the goal etc.
Tagging your match
Once your video has uploaded you are ready to start tagging.
In your iSportsAnalysis administration dashboard select the "Sports Video Analysis" option and then select the "Analyse Session" option.
You will be asked to select your code window. This can be one of the defaults provided or it can be one you have created. Obviously, the code window will be relevant to the sport your team plays; rugby, football, hockey, tennis, cricket, netball etc.
You will also be asked to select your uploaded match, this will appear in the drop-down. When you have selected your match click the "Analyse Session" button.
You will be taken to a page displaying your match video, your selected code window and a timeline which will show your tagged events.
Click the play button in the video. Once your match begins you can click on buttons in your code window as events happen in your match. Your match events will be shown in your timeline under your video and code window.
Continue this process until you have tagged your full match. At the end of your match, when you have finished tagging your events click the save button above the code window. (Your tagging will be automatically saved every 5 minutes just to make sure you don't lose any of your valuable information.)
Posting messages and comments
While tagging your match you can post "Coaches Corner" messages. Your messages are synchronised to the time in the video you posted them. Because of this, you can comment on specific events in your match.
Players can click your messages and be taken to the exact point in the video. They can engage with you, or each other using the Coaches Corner messaging system.
Post your comments as public or private messages, you can engage with players openly and on a one to one basis. You can also select to notify players by email that a private message has been posted for them to see.
Your analysis
It may take you 1.5 to 2 hours to tag your match, it does depend on the detail you want to code.

Once your match has been tagged and saved your players and coaches can immediately make use of the analysis which is then generated. 
If you have used one of the iSportsAnalysis code windows, your players and coaches will see a stats report page showing an in-depth analysis based on your tagging.
iSportsAnalysis provide three ways to view your tagging:
1. Stats report pages created from your tagging
2. A matrix view where you can watch specific events
3. Analysis and Event filter where you can create playlists of selected events and bookmark them
You can export clips from your tagging which can be used in offline presentations and on social media.
Your analysis enables coaches to be well prepared and keeps players informed.
Conclusion
Match tagging and the reports generated from your tagging help to optimise your team and player performances. Areas of development and areas of strength become obvious.
Match tagging helps build a picture of team and player improvements. It can help motivate players and it can demonstrate consistencies and inconsistencies in game plans and team members.
Match tagging helps your team win matches!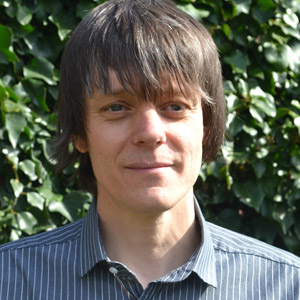 About the Author: Anadi James Taylor
Contributor
I am expert in helping sports clubs, schools, colleges and universities improve their sporting performances using Sports Video Analysis and GPS Performance Analysis.
I developed iSportsAnalysis.com with world class sports scientists, coaches and trainers and university lecturers to help optimise, maximise and realise the performance of athletes and teams.
iSportsAnalysis has helped over 120 universities, private schools and clubs to reach their true sporting potential; whether that has been from them using the iSportsAnalysis online video streaming services, our online sports video analysis, coaches corner or our GPS performance analysis, the results speak for themselves!
We help you win!
You can find out more at iSportsAnalysis.com.
iSportsAnalysis - World Leaders in Sports Analysis
iSportsAnalysis.com are world leaders in online sports analysis. We help clubs, universities, colleges and schools win matches and sporting competitions.