Cheerleading takes dedication; a cheerleader devotes a significant amount of time perfecting their skills and routines.
But what about when the practise is over? Obviously cheer athletes can continue developing some of their own skills but what about the new routines for the next competition?
Cheer athletes have no way to review their training, engage with their teammates or their coaches until the next training or practise session! They have no way of asking questions and being able to continue learning in their own time.
It's a common issue; coaches can spend a huge amount of their training sessions reviewing the last practice changes and corrections rather than moving forward with the new routine and skills.
What if this were to change? What if athletes could continue to engage with teammates and coaches outside of their training sessions, what if they could review their routines and skills in their own time, on their own devices, and at their own leisure?
What if coaches could use quick, easy to understand, professional performance data to help them with their online and in-person coaching?
What if they could draw on the uploaded videos and post messages to help, motivate and teach their athletes?
How much would this speed up their athletes learning process and help to improve their performance?
How many more competitions would they win?

Cheer Analysis Team Development
It's not just cheerleading analysis, it's empowering your team.
Sign up now and get started.
Our experience has led to these 6 proven tactics to help get your team to the top.
The more coaches can do with regards to relationship building, the stronger a team will be. This is just as important as skill-building.
It's critical for teammates to communicate with one another, and it's preferable that habit begins with you, the coach.
You are the key influencer on the team's atmosphere, it's up to you to create trust and nurture better connections with your cheer team.
With technology being such a large part of everyday life, especially with your athletes', why would you not maintain an open line of communication where team members can ask questions and engage outside of the practise sessions – without it taking too much of your time?
Positive Reinforcement
Pulling together is a terrific approach to strengthen ties and keep a continuous stream of persistent hard effort going.
For example, coach Carmine Silano helped his team progress by forming a large team circle and having each individual or group go to the centre of the practice and perform the ability they worked on that day until it was perfected. The rest of the squad would applaud, shout, scream, and support the performing person or group. It was one of the most successful team-building exercises he had ever utilised.
Surely, this learning and teambuilding should continue outside the practise and training sessions, with coaches and team members continuing to encourage and helping each other?
Instil Confidence
As a coach you know that the more your team are able to review their performances the better equipped they are to attempt new skills.
Being able to watch videos of their training sessions (that the coach can draw on drawn on to help explain moments in the routine), and being able to post questions and answers that are synchronized with the specific skills in the video enables your athletes to turn up to the next session better informed, and more confident.
Keeping Energy Up
Team energy and excitement may seem to be less essential when compared to performance, however, your team's energy is an important part of the process.
The level of excitement you have while performing your routine may make or break how entertaining it seems to the audience and judges.
What if your Athletes could review their training sessions and engage with the stats of their practises and competition performances?
What if they could actively analyze their own performance and ask questions, and even open a private conversation with the coach?
Did you know that athletes who are engaged in their development are able to recall 65% of what they have learned after 3 months? That's compared to the usual 10%!
How much would these points boost your cheer athletes' confidence and what effect would this have on the energy they bring to their performances?
Engage with your team
As a coach, why wouldn't you continue to engage with your cheer team online? 
Why wouldn't you want to give your athletes the ability to ask questions about aspects of their training they may not fully understand using online messaging that is synchronized to relevant moments in their video?
The advantages of this are measurable; athletes who are involved in their learning and who can revisit training sessions at times that suit them learn faster.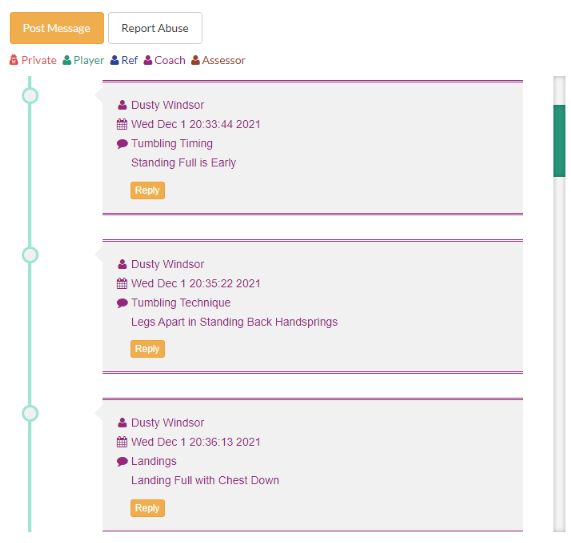 Work through the errors
Did you know that giving your athletes' the ability to review and analyze their own performances allows them a great understanding of their skills, their routines, and their sport?
Why not empower your team members to learn about the mistakes they make, why they make them and what to do to correct them? Why not coach your players to learn to coach themselves?
Cheer Analysis Team Development
It's not just cheerleading analysis, it's empowering your team.
Sign up now and get started.
Start your training sessions WITHOUT wasting time reviewing the last practice changes and corrections
If you enable your athletes to examine their training sessions, interact with their performance statistics and any comments and drawings made by the coach, you will take away the need to review your last practise changes and corrections. The time saved is measurable!

How is this all possible?
Online Cheer analysis – it's the best thing to happen to Cheer!
How does it work?
Upload your training sessions and competition videos.
Analyze your cheer team's routines and skills; it takes less than 10 minutes.
Enable your athletes to review their training, their practises, and their competitions.
Engage with athletes online with messages and drawings.
The end results?
Coaches are better informed and athletes continue to develop their skills.
Accelerate your athletes' development, maximize their performance potential
They have a better understanding of their routines and skills.
Your athletes can review the stats of their performance whenever they want to.
They can revise their analysis and message coaches and teammates online.
Telestration tools enable you and your athletes to draw on your videos, as we know, a picture speaks a thousand words!
This is a proven way to engage athletes, keeping them interested and learning in the sport they love.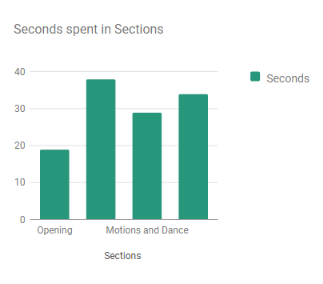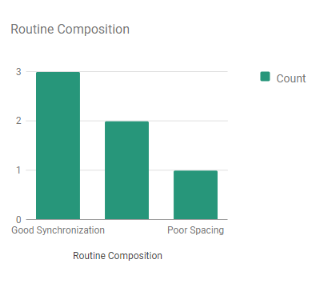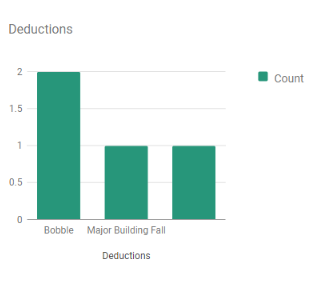 What about the Benefits?
Cheer analysis helps coaches monitor and improve the form and performance of their athletes and teams.
You can focus on improving the individual athlete's skills as well as improving how they function as a team.
Cheer analysis plays an important role in measuring, optimizing, and improving your teams' performances, thereby realising goals and producing long term results – that's why professional coaches rely on it.
Reports and stats produce detailed views of both teams and individual athletes.
Feedback to your athletes, keeping them engaged in improving their skills
Win more tournaments!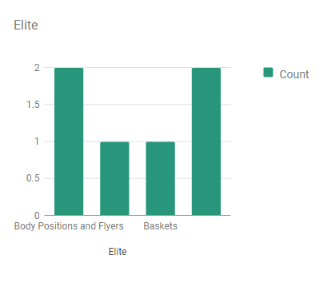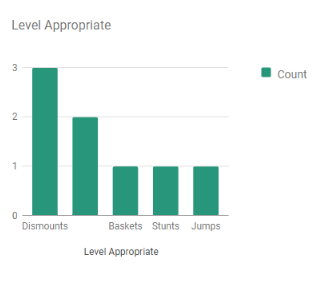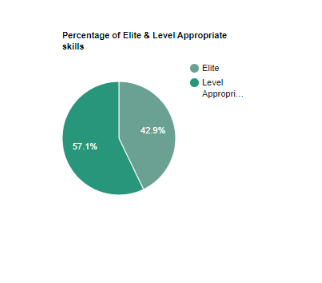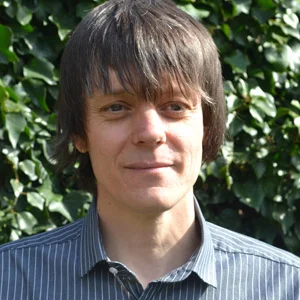 Anadi James Taylor
CEO - iSportsAnalysis Ltd
I am expert in helping sports clubs and universities with their Sports Video Analysis and their GPS Performance Analysis.
I developed iSportsAnalysis.com with top sports scientists, coaches and trainers to help maximise training gains and to optimise the performance of athletes and teams.
I have developed an online system that has helped over 120 universities, private schools and clubs to reach their true sporting potential; whether that has been from them using the online video streaming services, the online sports video analysis or the GPS performance analysis, the results speak for themselves!
We help you win matches!
You can find out more at iSportsAnalysis.com.
Cheer Analysis Team Development
It's not just cheerleading analysis, it's empowering your team.
Sign up now and get started.