Wouldn't it be great to have an understanding of the game-plans and strategies of the team we were playing next?
Pre-game analysis can provide this, it involves analysing match footage of the opposition; tagging, or coding, the events deemed to be important and those which help to understand the opposition's strengths and weaknesses.
Once we understand their strengths and weaknesses we can strategise accordingly giving our team the best advantages. It's like "The art of war", except the tactics are used in sport!
"If you know the enemy and know yourself, you need not fear the result of a hundred battles".
Know the opposition, recognise their strengths and plan ways to weaken them or defend against them, recognise their weaknesses and plan ways to take advantage of them.
Know yourself, or your team, and understand how to manage, or defend, possible weaknesses and how to play to their strengths.
You get to half time and your team are either winning or they are losing. From an analyst's perspective it doesn't matter which way around it is since you either need to maintain momentum for them to stay on top, or you need to look at where your game-plans are not effective. Half time analysis is a fantastic way to look at what is, or what is not working.
Is it the strategies that aren't working or is it the execution of them? Are there players who are under performing? Have the opposition studied your team's form and are playing to their strengths, and to your weaknesses?
Understanding overall strengths and weaknesses can involve both home and away performance analysis.
It is worth noting that premier league clubs may have 2 or more analysts analysing a match in real time: one performing home team analysis, one away team analysis and others performing player analysis.
Although this sounds time consuming and expensive for clubs, universities, colleges and schools, it doesn't have to be. There are many apps that enable analysts standing at the side of the pitch to tag relevant events in a match, for both home and away teams, especially relevant is that tablets and mobile phones can be used for this purpose.
To meet your team at halftime with metrics showing how they performed is invaluable. It allows for data driven decisions and a possible change of game-plans, strategies and even player's – with the focus of winning the game.
As human beings we are generally visual learners; having charts and graphs showing metrics produced from the match analysis can be a quick way to teach players where things have gone well and where things haven't gone so well, furthermore the coach will have a much better overview of the team performance.
Improve your team's performance
Get insights, get winning
Sign up now and get started
The game is over; how did your team perform? Where can they be improved? How can individual players improve? How can the coach optimise the strategies and game plans he has put in place? How can the coach optimise the execution of strategies?
These are some of the questions which can be answered as a result of post game analysis.
Post game analysis can be very in-depth and can be tagged or coded, at the side of the pitch. In my experience most post game analysis is tagged, or coded, after the match, usually using video footage of the game.
Analysts will have a "Code Window" (or Tagging pane) which they use to mark events in the match. Scripts will be run using the recorded events and a "Stats page" will be produced containing metrics used to understand the team and player performance. The metrics are tailored to the coaches and trainers needs as is the "Code window" used by the analysts.
Pre-game, half-time and post-game analysis – is it worth the time and effort?
Using pre-game, halftime and post-game analysis is a proven way to optimise your team's and player performance. If you want to stay competitive and win matches, analysis will help you understand and optimise your team's and players. If your opposition are utilising analysis, why wouldn't you? 
Pre-game, halftime and post-game analysis is raising the standards of sports.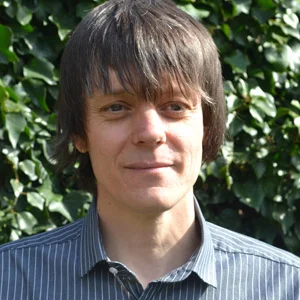 Anadi James Taylor
CEO - iSportsAnalysis Ltd
I am expert in helping sports clubs and universities with their Sports Video Analysis and their GPS Performance Analysis.
I developed iSportsAnalysis.com with top sports scientists, coaches and trainers to help maximise training gains and to optimise the performance of athletes and teams.
I have developed an online system that has helped over 120 universities, private schools and clubs to reach their true sporting potential; whether that has been from them using the online video streaming services, the online sports video analysis or the GPS performance analysis, the results speak for themselves!
We help you win matches!
You can find out more at iSportsAnalysis.com.