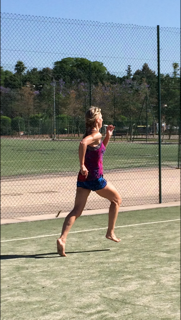 I have been competing as a runner for 52 years…
It all began in the school sports day running race, this was what I knew I loved to race…
I enjoyed seeing if I could win, I enjoyed seeing how fast I could run…
And this fundamental orientation has remained with me all of my life…
I have discovered that the actual time in the race isn't as important as seeing what is possible at any given race or time in my life.
In the 1980's I could run a 5k around 6 minutes faster than when I last applied myself in a 5k race a year ago!
The mind boggles, it felt like I was going as fast as I could last year…
And this is it… I was.
And herein lies the joy for me, It is not the actual end time that is as important to me, as going as fast as I am able to…
6 years ago I ran a 'good for my age' marathon, I was 52 and I ran 3.08…. I loved that race and although 32 minutes slower than my 'best ever', I finished strongly and with the same belief as always… 'I reckon I can go faster…'!
I started to train with intent, but sustained a knee injury, which in truth took me a long time to settle.
At that time, I heard the voice in my head saying 'go back to basics, go right back to the beginning…'
But, my enthusiasm to get racing again meant that I didn't fully adhere to this inner wisdom, and it took me getting injured again last summer, which in turn lead me to returning to running barefoot, that has also taken me right back to basics….
The shedding of my shoes slowed me right down, in that I recognised that to run free, my body needed to have an overhaul, an in depth MOT….
This has meant truly balancing myself…
A process I am still engaged in…
Stretching, strength and conditioning, drills, exercises to get my feet really strong again…
I love running, and more than anything I love to run fluidly and fluently, without pain and with the feeling of possibility that a healthy body lends itself too. To achieve this, I recognise that the main key is consistency with all these practises, and not rushing the process, which means creating the lifestyle that gives the space and time for them…
Once again I am monitoring my HR for my longer fast efforts and recognising the need for patience and regular practise… And consistency of the practises…
It is this simple really and truly…
And, soon I am to receive one of the iSportsAnalysis location, heart rate and impact devices…
They have nearly finished being developed… I can't wait…!
A new tool to help me with my MOT, my journey to running fast and free…
And continuing in my life long quest to see what is possible….!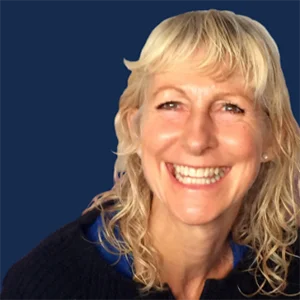 Julia Chi Taylor
Contributor
Julia is an ex international distance runner.
In the late 70's all through the 80's and into the early 90's she competed regularly for England and GB at distances from 5k to Marathon. Some of her best performances include winning the 1985 Dublin Marathon and finishing 7th woman (3rd British woman) in the 1986 London Marathon in a time of 2.36.31 where she was selected to run in the Commonwealth Games.
She still competes now as a master over 55, regularly winning her age group in races around the world. She's was also part of the winning team for the national master X country championships in March 2016. Julia has coached and mentored others to achieve their dreams in sport and life for the past forty years!
Read about her barefoot adventures: www.SolesJourney.com
Watch Julia chart her barefoot journey all over the world: Soles Journey - YouTube Channel
Julia's Books:
Girlfriend For A Year
Running To Learn
Running Sussed