How to compare player performances
Why compare player performances?
It is essential, especially in team sports, to understand and to be able to compare player performances and fitness levels. Generally coaches would want to play the fittest and the higher performing team members.
Obviously an experienced coach will have "the eye" as to the abilities, fitness and performances levels of their athletes.
There are of course times "the coaches eye" is unavailable. Coaches come and go, players move on to new clubs, training sessions change, player's personal lives can have their ups and downs. There are many variables that can greatly effect the individual player's performances and therefore the overall effectiveness of the team.

What if team decisions were made using performance data?
What if team decisions were made using performance data rather than intuition or gut feel?
Having the ability to quickly look at charts and graphs which compare metrics makes it easy for coaches to see inconsistencies in player performances.
Performance and fitness metrics may include:
Heart rate intensity
Max heart rate
Time spend at heart rate threshold
Player load
Time on pitch
Distance run
Maximum speed
Acceleration
Deceleration
Impact data (more relevant in impact sports)
Coaches can make better decisions as to which players are best for an upcoming match by using their personal fitness and performance data.
Coaches may decide not to use high performing players because their training and match data suggest they need to rest. The long term effect of this may greatly improve the athlete's fitness levels allowing recovery time and can greatly help prevent injury (The British Journal of Sports Medicine).
Match decisions are more easily made when the figures in charts and graphs are in front of a coach.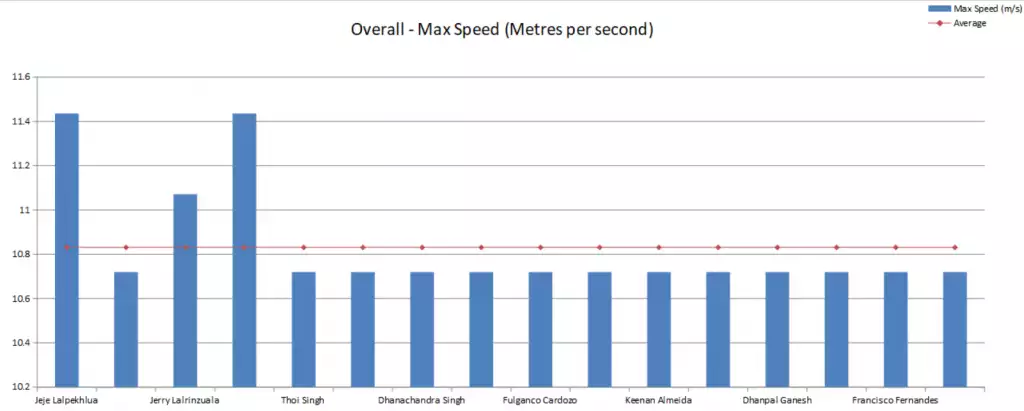 Improve your team's performance
Get insights, get winning
Sign up now and get started
Building a player passport
When we record performance data over time we build a passport of players fitness levels and their performances. This can be vital in understanding athletes improvements and understanding the effectiveness of their training loads.
It also means when players move onto new clubs they carry with them their fitness and performance history which is invaluable information for their new coach.

How to compare player performances?
To be able to compare players fitness levels and performances we need to gather the metrics. This is usually achieved by each player wearing some sort of GPS device in a vest, otherwise known as "wearable technology".
The information recorded by each of the devices worn by players is then uploaded to a system that analyses the data and generates reports, usually in the form of charts, graphs and Excel spreadsheets.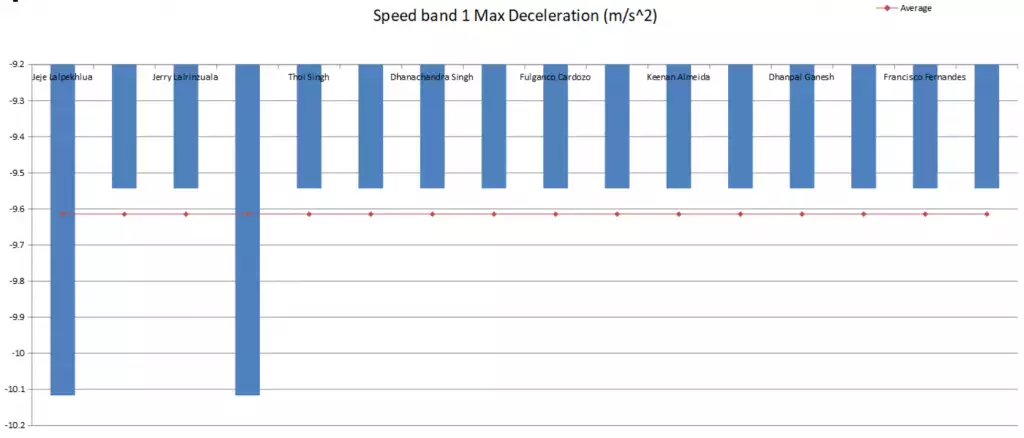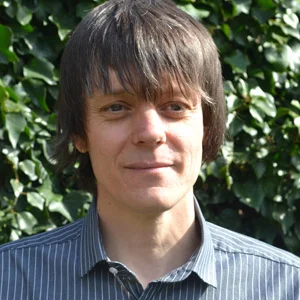 Anadi James Taylor
CEO - iSportsAnalysis Ltd
I am expert in helping sports clubs and universities with their Sports Video Analysis and their GPS Performance Analysis.
I developed iSportsAnalysis.com with top sports scientists, coaches and trainers to help maximise training gains and to optimise the performance of athletes and teams.
I have developed an online system that has helped over 120 universities, private schools and clubs to reach their true sporting potential; whether that has been from them using the online video streaming services, the online sports video analysis or the GPS performance analysis, the results speak for themselves!
We help you win matches!
You can find out more at iSportsAnalysis.com.
Improve your team's performance
Get insights, get winning
Sign up now and get started