Match Analysis – The four key aspects!
Match analysis plays a crucial role in optimising teams and players. It is becoming more and more prevalent in sports such as rugby, football, hockey, netball, basket ball, American football, cricket, in fact most team sports.
Match analysis is no longer exclusive to the top teams around the world; universities, colleges, schools and clubs, both professional and grass roots, are optimising their team performances and making the most of match analysis.
I thought it would be a good idea to look at four of the main aspects of match analysis.
The first aspect we can analyse and improve is "Behavioural":
Match analysis provides an accurate way to easily monitor and improve the following:
"Anticipation" – The ability of players to understand events in their sport and predict events such as the position of players on the field or court, the direction and speed of a ball etc.
"Decision making" – How quickly can team members make decisions based on the field of play.
"Body language" – How able are players to read each other and know what comes next, especially in the heat of the moment.
"Communication" – How players communicate with each other in their match and how quickly they are able to let relevant team members know their next movements.
"Coach behaviours" – Coaches can look at behaviours that need to be corrected as well as positive behaviours that can be enhanced.
The second aspect we can analyse and improve is "Physical":
"Intensity" – How hard has each athlete worked in a match, obviously very important when it comes to coaches knowing if their athlete's are over training or need rest.
"Pitch coverage" – Players may run at high intensity but that does not mean they have covered much of the pitch, their intensity may have been sprints and bursts rather than running distances which leads onto Workload and Tempo.
"Workload and Tempo" – This metric looks at how hard an athlete has exerted themselves by looking at how steady their effort has been; has their match been been sprints and bursts or a steady pace.
(Player analysis combined with Match analysis enables us to include metrics such as distance covered by players, maximum speeds, accelerations, deceleration's etc.)
Improve your team's performance
Get insights, get winning
Sign up now and get started
The third aspect we can analyse and improve is "Technical":
"Technique" – Player analysis provides a very useful way to hone in on player's techniques and their ability to carry out game plans and strategies.
"Positioning" – Player positioning in team sports can be the making or breaking of a winning game.
The fourth aspect we can analyse and improve is "Tactical":
We can use match analysis to monitor and optimise the following strategies. I will use Football for the strategies below:
"Set plays", both for and against – A set play is a strategically planned and choreographed sequence of movements.
"Entries into final third" – The Final Third refers to the attacking third. The three primary positions are defence, midfield and forward. The final third is the attacking area, roughly 30 to 40 yards from the opponent's goal.
"Turnover of possession" – If a team has possession of the ball they can move the ball down the field with the aim of scoring a goal. While a team has possession they prevent the opposing team from scoring, a very important concept in football. Turning the ball over to the opposing team, usually by accident or because the opponents are defending well, is undesirable. Analysts and coaches count how many times a team turns over the ball.
"Attempts on goal" (for and against) – The number of times both sides of the game have attempted to score.
"Movement off the ball" – This is a key concept and one of the most important things you can teach. Movement off-The-Ball is important on both offence and defence; it is critical to support and good teamwork. It is the key to "off-the-ball attacking". On offence "movement off-the-ball" refers to the movement by the ball handler's team mates (the ball handler is "on ball").
The two types of "movement off-the-ball" are:
Having attackers stay a pass apart
Having receivers move away from the ball handler as he approaches them in order to create space – so they are a pass apart.
"Shape of back four" – The formation describes how the players in a team are positioned on the pitch. Formations are used in both professional and amateur football matches. Skill and discipline on the part of the players is also needed to implement a given formation effectively. Formations need to be chosen bearing in mind which players are available.
Match analysis plays an important role in being able to measure, optimise and improve the above aspects and strategies. This applies to any team sport. Coaches have become more aware that data-driven decisions are more accurate and produce better long-term results than gut feeling and intuition. 
If you would like to try match analysis for free please sign up for our 30-day trial. We will support, and help you along the way.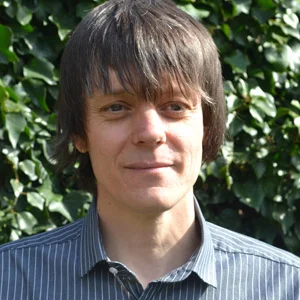 Anadi James Taylor
CEO - iSportsAnalysis Ltd
I am expert in helping sports clubs and universities with their Sports Video Analysis and their GPS Performance Analysis.
I developed iSportsAnalysis.com with top sports scientists, coaches and trainers to help maximise training gains and to optimise the performance of athletes and teams.
I have developed an online system that has helped over 120 universities, private schools and clubs to reach their true sporting potential; whether that has been from them using the online video streaming services, the online sports video analysis or the GPS performance analysis, the results speak for themselves!
We help you win matches!
You can find out more at iSportsAnalysis.com.