Which sports use data analysis?
Basketball, American Football, Soccer (or Football), Baseball, Lacrosse, Golf, Cricket, Rugby, Netball, in fact most team sports use data analysis to help improve team and player performances and to gain the competitive edge.
Data analysis is the process of recording the exact movements of players, and using software to provide meaningful insights based on the recorded data. The insights can help to optimise team performances as well as improve players' fitness levels and techniques.
Basketball is one of the best examples of how data analysis has changed the way player performance is measured. NBA (National Basketball Association) teams are now using data analysis to help evaluate the efficiency of teams by analysing athletes' movements.
In 2014 the NFL (National Football League) started to use RFID (Radio-frequency identification) chips to gather real-time performance data from their players. This provided metrics about the players' speed, acceleration, deceleration, distance travelled and alignment while the matches were happening. 
The data captures where players are on the field, where they move to and how their speed or acceleration impacts their performance.
This is part of what the the NFL calls "Next Gen Stats". These metrics provide coaches with powerful analytics which can help with training, match performance, and can power effective decision making.
Improve your team's performance
Get insights, get winning
Sign up now and get started
Australian Football, at AFL level, are leaders in utilising data analysis. Players wear GPS tracking devices that not only track distances covered, acceleration, deceleration and impact data, but also heart rate information – in real time!
Players can be monitored during the match and even substituted when they are near to exhaustion.
Having data analysis information at hand, means coaches know exactly how hard their players' have worked during a match, or a series of matches. Metrics such as recovery time will demonstrate how fatigued an athlete is, giving coaches the option of resting them so as to prevent injury.
It is also very obvious from the data analysis metrics to spot under performing team members, once again leading to data driven decisions by the coach.
Which sports use data analysis? All of them, and if they don't yet they soon will. Further more, combining data analysis with performance analysis is something we will see more of in the not so distant future. If teams want to stay competitive they will have to use modern technology which enables the coaches to make data driven decisions.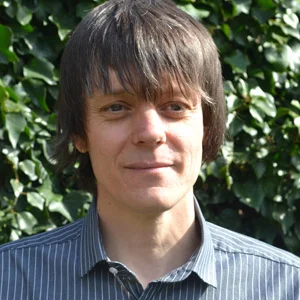 Anadi James Taylor
CEO - iSportsAnalysis Ltd
I am expert in helping sports clubs and universities with their Sports Video Analysis and their GPS Performance Analysis.
I developed iSportsAnalysis.com with top sports scientists, coaches and trainers to help maximise training gains and to optimise the performance of athletes and teams.
I have developed an online system that has helped over 120 universities, private schools and clubs to reach their true sporting potential; whether that has been from them using the online video streaming services, the online sports video analysis or the GPS performance analysis, the results speak for themselves!
We help you win matches!
You can find out more at iSportsAnalysis.com.
Improve your team's performance
Get insights, get winning
Sign up now and get started