Video Analysis at the Commonwealth Games
The South African Hockey team and the South African Netball team are using Video Analysis at the Commonwealth Games as part of their coaching sessions.
They are not alone, using video recordings during coaching sessions has become commonplace. It's not unusual to see coaches demonstrating their points and motivating their teams using video clips of training sessions and matches.
Having the ability to easily, and quickly create coaching videos means training sessions can be well thought out and more effective. Being able to skip backwards and forwards through clips or events that have happened in a match makes training far more enjoyable and engaging, and an engaged player is a focused player.
Players learn a lot faster having the advantage of video, and slow motion playback. In fact, the coaching process can be more focused on individual player's needs as having clips specific to individual team members makes the session more relevant.
Coaching is about improving player skills and performances
Video analysis does not have to be focussed on weaknesses; coaching is about improving player skills and performances. Having the ability to demonstrate improvements is a great motivator. In coaching sessions, video analysis is an effective tool for highlighting strengths and weaknesses in both team and player performances. The effectiveness of team strategies is more easily shown using video playback.
Coaching sessions can be just as effective when held online. Players, especially younger players, are at ease signing into a system that enables them to communicate with their coach and teammates in real time. One of the advantages of this is that all communication, coaching, and motivation, are available to come back to at later dates making this a valuable coaching resource.
Using software like iSportsAnalysis.com, coaches have the ability to tag matches and create and bookmark playlists from their tagging. Players can sign in, click the bookmarks created by the coach and comment on events in the matches as they happen. All posted messages are synchronised to the video and tagging timelines.
Improve your team's performance
Get insights, get winning
Sign up now and get started
Video analysis is not specific to an individual sport, it is incredibly effective in all team sports: football, or soccer, rugby, hockey, netball, basketball, cricket – the list goes on. One thing is for sure, video analysis is not only improving player and team performances, it is also helping to improve the coaches ability to communicate quickly and effectively.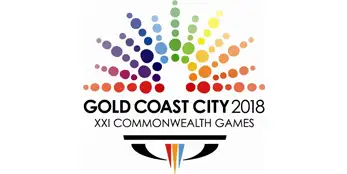 iSportsAnalysis.com make it very easy for you to upload your video, tag the events in your match, export video clips which can be used in offline training sessions, email match highlights, and motivate players online – and this is exactly what the South African Hockey team and the South African Netball team are doing at the Commonwealth Games.
What does the South African netball team analyst have to say?
Don't take our word for it, read what the South African netball performance analyst has to say:
iSportsAnalysis have made it very easy for us to monitor and improve our team performances. The Commonwealth Games is a very important tournament for us and having the ability to analyze our games and share the results has been invaluable.
Our players and coaches have been able to see their stats and re-play their matches at their own leisure, and on their own devices, making iSportsAnalysis the perfect way for our team to stay motivated and informed. iSportsAnalysis have supported us in every way and we are happy to have them as part of our team.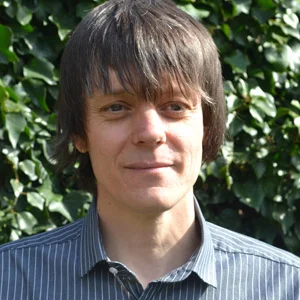 Anadi James Taylor
CEO - iSportsAnalysis Ltd
I am expert in helping sports clubs and universities with their Sports Video Analysis and their GPS Performance Analysis.
I developed iSportsAnalysis.com with top sports scientists, coaches and trainers to help maximise training gains and to optimise the performance of athletes and teams.
I have developed an online system that has helped over 120 universities, private schools and clubs to reach their true sporting potential; whether that has been from them using the online video streaming services, the online sports video analysis or the GPS performance analysis, the results speak for themselves!
We help you win matches!
You can find out more at iSportsAnalysis.com.