Sports video analysis: is it worth the time and effort?
Sports Video Analysis was previously only available to elite and professional level teams. Nowadays, with low cost cameras and the availability of smart phones and tablets, match video footage can be captured anytime, anywhere.
Coaches of all levels and sports can make the most of this by making video analysis a part of their coaching and training. But should they, is it really worth the time and effort?
One observation might be that the elite clubs and professional level teams use video analysis for a reason!
One of the most obvious benefits is the ability to provide immediate visual feedback to players and athletes. Having the ability to watch and replay video footage, and at varying speeds, means coaches can observe and demonstrate mistakes instantly.
Players are able to see what they are doing well and where they might need to improve. Feedback can be provided immediately; praise worthy moments can be highlighted as can areas of team weakness, all helping to improve both player and team performance.
Another benefit is being able to review and improve game plans and strategies. By watching selected events in a videoed sports activities it becomes easier to see how athlete's perform together as a team. It becomes easy spotting trends and patterns in teams that can be changed and improved.
If coaches focus on player skills, team skills and overall technique it's easy to hone in on what needs to be refined and perfected.
Comparing the strategies of two opposing teams enables coaches to highlight and compare the tactical strategies that contribute to a team's success. Being able to define quantitatively and objectively where technique fails or excels is of great practical use for a coach.
By using a platform like iSportsAnalysis, which makes it very easy to compare player performances over time, another advantage is to be able to track the progress and individual skill development of players.
By accurately tracking your athlete's performances over time you can monitor the effectiveness of training, improve player performance, understand when your athlete is over training or under training and even predict possible fatigue and injury.
Improve your team's performance
Get insights, get winning
Sign up now and get started
If coaches can capture video footage of matches, code or tag the events in their match, analyse the results enabling them to provide useful feedback, it becomes easy to design drills and strengthening exercises needed to assist in improved technique, movement efficiency and optimised team performance.
The combination of video and technology has enabled coaches to gather data for post-event analysis resulting in reviewable, unbiased analysis of team and individual performances. Sports video analysis is something that is significantly under rated, it has been proven time and time again to provide measurable performance gains, that's why the elite and professional level teams invest so much time and money on it.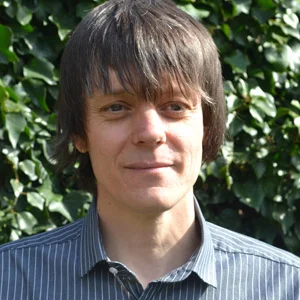 Anadi James Taylor
CEO - iSportsAnalysis Ltd
I am expert in helping sports clubs and universities with their Sports Video Analysis and their GPS Performance Analysis.
I developed iSportsAnalysis.com with top sports scientists, coaches and trainers to help maximise training gains and to optimise the performance of athletes and teams.
I have developed an online system that has helped over 120 universities, private schools and clubs to reach their true sporting potential; whether that has been from them using the online video streaming services, the online sports video analysis or the GPS performance analysis, the results speak for themselves!
We help you win matches!
You can find out more at iSportsAnalysis.com.