What is Sport Performance Analysis?
Sport Performance Analysis gives athletes and coaches objective information that helps them understand and enhance both team and player performance.
Analysis is completed by an analyst observing and "tagging" events and actions during competition and training sessions.
Usually the events and actions are recorded on a timeline which Sport Performance Analysis software uses to provide detailed statistical information. When presented visually in charts and graphs, for example, statistical information shows immediate and accurate feedback.
Sport Performance Analysis also provides visual video feedback which helps athletes see where improvements can be made.
Sport Performance Analysis helps coaches and athletes understand team and individual player's strengths and weaknesses; game plans can be enhanced, player skills can be optimised and teams are better prepared.
How does Sport Performance Analysis Help Athletes?
To achieve continued success, coaches and athletes need to understand what game plans, strategies and changes have been successful or unsuccessful. Using Sport Performance Analysis these observations are based on measured statistics rather than guess work.
Using Sport Performance Analysis makes it easier to observe elements that make up a good, or bad performance. Coaches can't rely on what they see during matches to inform their coaching decisions, research suggests that coaches generally utilise around 40% of the match key performance factors.
If observations made are this inaccurate the enhancing of performance is limited. Decisions based on data drawn from Sport Performance Analysis are measurably more accurate.
How does Sport Performance Analysis benefit athletes?
Gain better technical and tactical knowledge
Make better "in match" decision making
Gain match confidence
How does Sport Performance Analysis benefit coaches?
Helps coaches understand an athlete's strengths and weaknesses
Helps develop their coaching practices and decision making
Demonstrates an in-depth review of performance
Sports Performance Analysis has become "the norm" in professional sports and is quickly becoming more prevalent in semi professional clubs, universities, colleges and schools.  Technology has made this form of analysis more affordable and the results speak for themselves.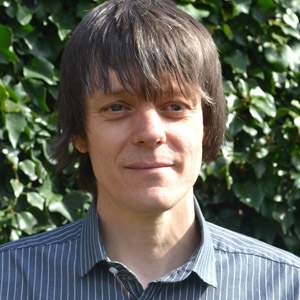 About the Author: Anadi James Taylor
Contributor
I am expert in helping sports clubs, schools, colleges and universities improve their sporting performances using Sports Video Analysis and GPS Performance Analysis.
I developed iSportsAnalysis.com with world class sports scientists, coaches and trainers and university lecturers to help optimise, maximise and realise the performance of athletes and teams.
iSportsAnalysis has helped over 120 universities, private schools and clubs to reach their true sporting potential; whether that has been from them using the iSportsAnalysis online video streaming services, our online sports video analysis, coaches corner or our GPS performance analysis, the results speak for themselves!
We help you win!
You can find out more at iSportsAnalysis.com.
iSportsAnalysis - World Leaders in Sports Analysis
iSportsAnalysis.com are world leaders in online sports analysis. We help clubs, universities, colleges and schools win matches and sporting competitions.